so... 🌟 chunks, huh?
A downloadable game for Windows and macOS
a sparkly physics/shader toy to suit all your sparkly needs
note: you dont have to pay!! itchio wouldnt let me set a recommended donation price any lower than 2 dollars but you can just skip past it and go straight to the download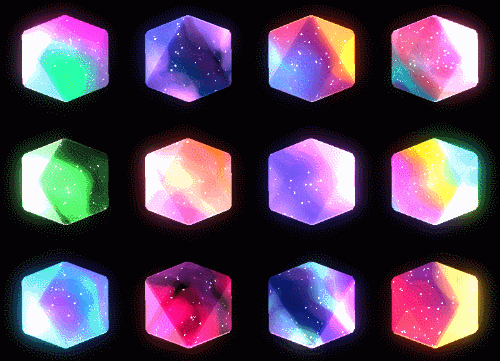 Download
Click download now to get access to the following files:
So Chunks Huh - Mac.app.zip
18 MB
Comments
Log in with itch.io to leave a comment.
the "woosh" function is deeply satisfying, 10/10 do recommend
The "bye" made me laugh so hard lol
This is pretty and relaxing!
I want to eat them. It's so pretty. Just the green one feels off. Not as tasty as the others.
Is there a reason as to why there seems to be a wall on the right but not the left?
cutest physics toy ever. i used to own a bunch of these bouncy balls and i wish i could find them. alas they were lost years ago. i miss my sparkly friends :( thank u for letting me live in sparkly bounce heaven.
Can we please get a resolution option? The window is taller than my laptop's screen & if I hook up to an external display I'd like to be able to have it fill that.
i believe resolution can now be changed!! let me know if there are any issues
I don't see anything about resolution, but I was about to comment on how I wanted the ability to push/pull stuff before I saw you updated it, so at least that's fixed.
oh right now its just from resizing the window but i'm realizing now that wont really help with it clipping the top of your screen. i'll throw in some in-game options in the next update!!
Oh gosh the shaders are really pretty. Do you know if you'll add options to change the resolution? I wanna try this in 1080p!
plz make a windows version this looks so addicting
it should be a windows version is it not working o:
On the itch.io desktop app, it seems to say it's not for Windows. I downloaded it through my browser just fine though, so I'm not sure what the issue is :S